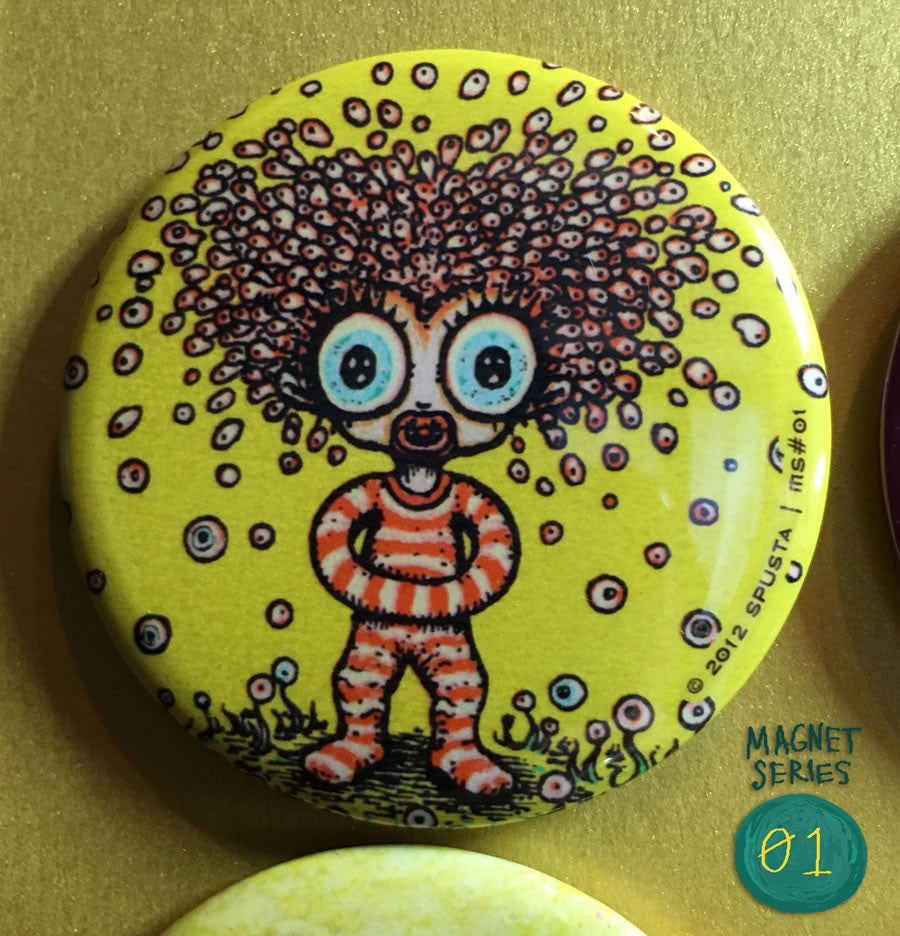 Please choose from one of the available magnet designs. Inventory on each design is limited.
Each magnet is 2 1/4" round. The magnetic backing is reinforced with a second powerful magnet. These magnets will easily hold greeting cards, clumps of coupons or even a full size poster on heavy stock. 1001 uses. 
It is not safe to place magnets near electronics, especially computers, hard drives, phones and pacemakers. You've been warned, but hopefully you knew this already.

All shipped First Class.